Residence Preparation
It is proven that properly prepared and staged homes sell for more money and faster. This is the reason real estate developers spend so much effort and cost on their display suites. We want buyers focused on how they will enjoy living in your home rather than distracted by deficiencies.

We anticipate buyer objections and prepare your property to get the most value. We do not renovate entire condos. Instead, we strategically update features to optimally balance cost versus aesthetic.
For past clients, we have managed tasks such as: cleaning, new paint, drywall repairs, new flooring, updating light fixtures, replacing controllers for home automation systems, and rehanging sliding doors. We will only do the work you approve in our plan.


In completing the work, we will source professional contractors from our network, secure competing bids for your review, oversee the work to ensure it's done properly, and provide you daily progress reports. If you are living in the home, we will make sure it is livable at the end of each day. Throughout the work, you simply reach out if you have a question or concern and we will take care of it.
Residence Staging
All homes can benefit from at least some staging. We will work with an interior designer to best showcase your home to buyers. This can range from better organizing existing furnishings and removing clutter through to completely furnishing vacant properties. To moderate cost, the stagers will use as much of the existing furnishings as prudent.
Fully staged property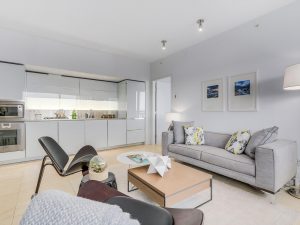 If renting some furnishings is worthwhile, we will secure competing bids for your review and coordinate the installation and removal of the staging. Once the staging is complete, our clients often joke they are reconsidering selling.