Securing A Contract
Poorly written contracts can cost you money and cause the deal to fail. Between real estate and environmental consulting, Jason has over 20 years of experience negotiating complex contracts. He will carefully review offers to ensure the correct clauses are included given your circumstances and property. We will review it with you so you understand the language and are equipped to make the best decision.
In knowing how to walk the fine line between being firm and alienating buyers, we will be your skilled negotiator to maximize your sale price and optimize your preferred conditions. While we work to find creative solutions to any challenge, we will not hesitate to recommend you walk away from an offer if it is not in your best interest. Be assured, we will secure the right offer for you.
Completion and Ongoing Support
We remove all the stress of completing the sale of your home. We provide your lawyer with the documentation they require and are here for extra support to ensure a worry-free process for you. We will even assist on your move day, often by looking after the cleaning of your old home for the new owners, so you can focus on settling into your new home.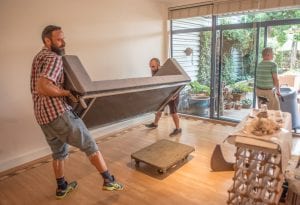 Know that your business is important to us and we work to earn life-long relationships with our clients. We welcome your questions and the opportunity to help, for instance, by attending your Annual General Meetings on your behalf or connecting you with trades for home improvements.