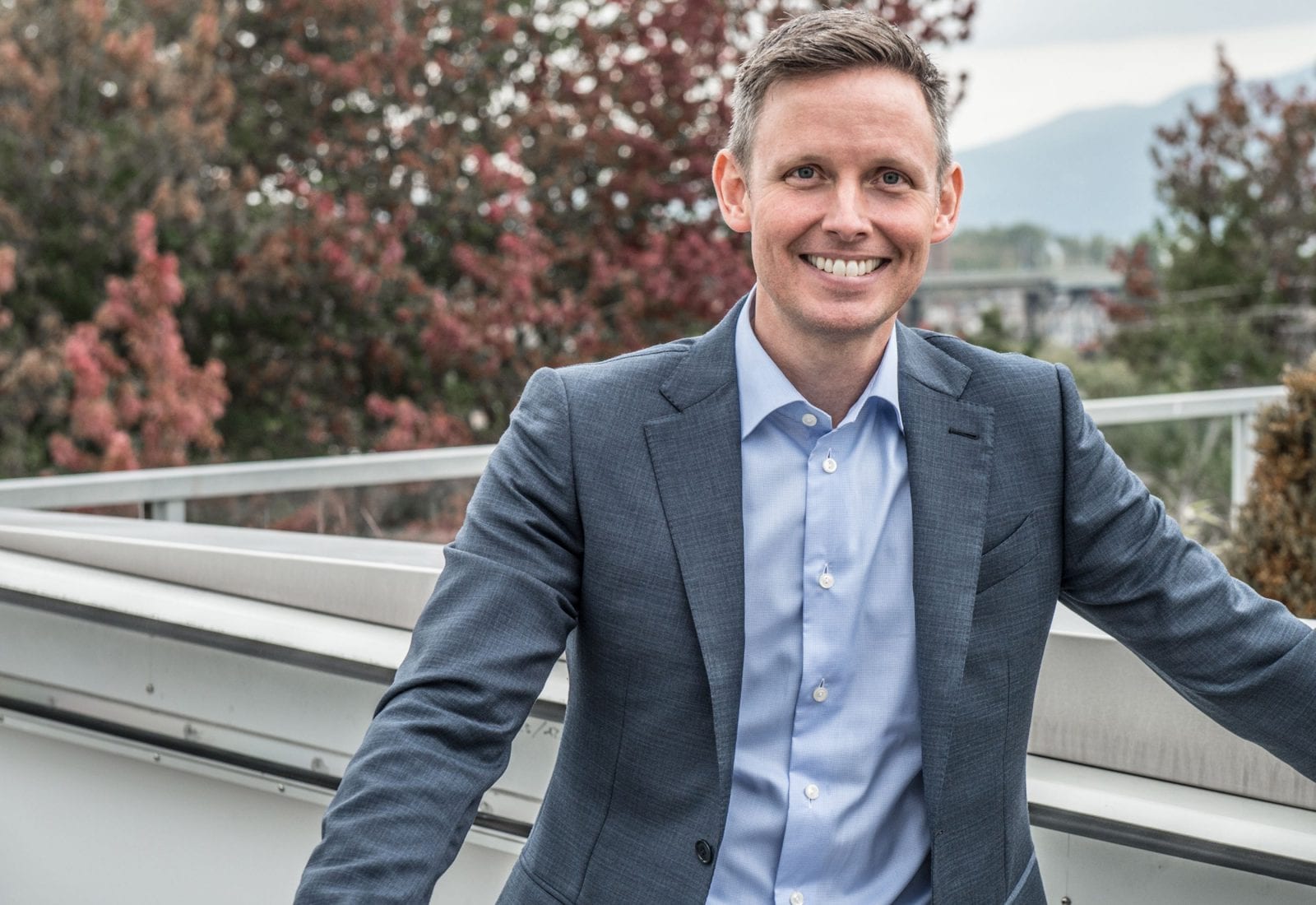 Jason applies his unique expertise gained from being a partner at a leading professional consulting firm to providing exceptional service in real estate.
My Story
Apart from an exciting year in Buenos Aires, Jason has lived locally all his life. He has enjoyed condo living in downtown Vancouver for over 25 years, exploring each community and getting to know their features, businesses, and people. His enthusiasm shows in his work, where Jason blends his love for Vancouver with his business acumen to create an experience for you that is informed, assured, and enjoyable.
Jason appreciates that the purchase of a home is an important decision and values the trust placed in him by his clients. His goal with every new relationship is to demonstrate a new way of serving clients in the real estate industry. Jason exceeds his clients' expectations through his passion for Vancouver's lifestyle and real estate, thorough client systems and services, unbiased professional opinions, and being attentive throughout their journey.
Prior to real estate, Jason was a Partner at SYLVIS Environmental, a local environmental consulting firm. It began as the classic story of two people, Jason and his business partner, working in a basement to build the business. They grew it to 3 offices and, due to its expertise and leadership, the company was retained by Ministry of Environment to author the Best Management Practices for its industry. Jason's largest impact was conceiving and leading the expansion of the firm from purely consulting to including operational services, which, over 15 years later, remains the company's primary revenue source.
Through managing large and complex restoration projects in mining and forestry for nearly 15 years, he gained invaluable expertise in professional client service, negotiating complex contracts, system creation, and team management. That unique role prepared Jason to provide exceptional service to clients in real estate.
Jason has always been a proud nerd. At age 19, he went on his first major trip without his parents, not to Fort Lauderdale to celebrate spring break, but to Peru to personally collect fish from the Amazon for his home aquarium. Today, he enjoys learning what is cool from his nieces and nephews, writing, playing volleyball, learning Spanish, and a good cup of coffee.
Jason has an obvious passion for progressive city building and is always working on an associated special project, whether it be an extensive building review, unique client event, or publication. Travelling remains a passion and he has explored the globe, most extensively in South America, Western Europe, and the USA. He is fond of extended road trips with the most notable ones being Vancouver to Dallas, the historic Route 66 (Chicago to Los Angeles), and through the 'Banjo States" (Philadelphia to New Orleans).
Guiding Principles
As a trusted provider of exemplary real estate service, we'll continue to:
Treat our clients the same way we want our family to be served, including doing what is right for our clients regardless of its impact on our business.
Be a client, not realtor, centric business. We are passionate about real estate service and pushing the boundaries of how well it is performed.
Openly advise and provide detailed information to our clients so they can confidently make informed decisions.
Manage our workload to ensure we provide outstanding professional service personalized to each client. Each client is important to us, we do not work with 100s of clients each year.
Invest the time and expense required to properly prepare and market each property so we achieve the optimal outcome for our clients.
Cooperate with other realtors and not double-end sales. We are laser focused on achieving your goals, not increasing our commission.
Contribute to the advancement of progressive values in city building.
Support our Vancouver community and work with the best local businesses when sourcing services and materials.
My services comparison tables (PDF)
Our Clients
Buying and selling real estate is an important life milestone so it is vital to work with a realtor that suits your personality and needs. Being mismatched with your realtor can prove frustrating for you as well as your realtor.
In his environmental consulting days, Jason most enjoyed working with clients that were senior managers in demanding industries such as mining, forestry, and engineering. While we work with a variety of people in real estate, our clients tend to be busy high-performing professionals, including lawyers, doctors, business owners, managers, recruiters, and engineers, who expect excellent service and are good natured.
We first meet with potential clients for a relaxed chat over coffee to see if we are the right fit. If we are, we then embark on your journey together. If we believe another realtor is better suited to work with you, we will happily connect you with them. We will never pressure you as the entire process should be straightforward and enjoyable for us both.
Fees
Condo selling
We are all aware that the increase in housing prices has driven an increase in real estate commissions. We firmly believe that should translate into enhanced service for clients, particularly those selling high-value properties. Accordingly, although our comprehensive realty service requires far more work and cost than typical real estate service, we offer it to sellers of luxury real estate at the prevalent commission. For lower value properties, we can either tailor our services to reflect the prevalent rate or provide our full comprehensive realty service at a modestly higher rate. We view our clients as people, not bank machines and, in return, we deserve fair compensation for our services.
Condo buying
In the British Columbia real estate system, realtors representing buyers are paid, not by the buyer, but by the seller's realtor. While it is technically true that buyers do not directly pay their realtor, you still need to ensure you receive value. We will tailor our extensive expertise and unparalleled system to perfectly suit your needs and even provide you with a copy of our Condo Buyers Guide. Our service continues as long as you own the property. All at no additional cost.
---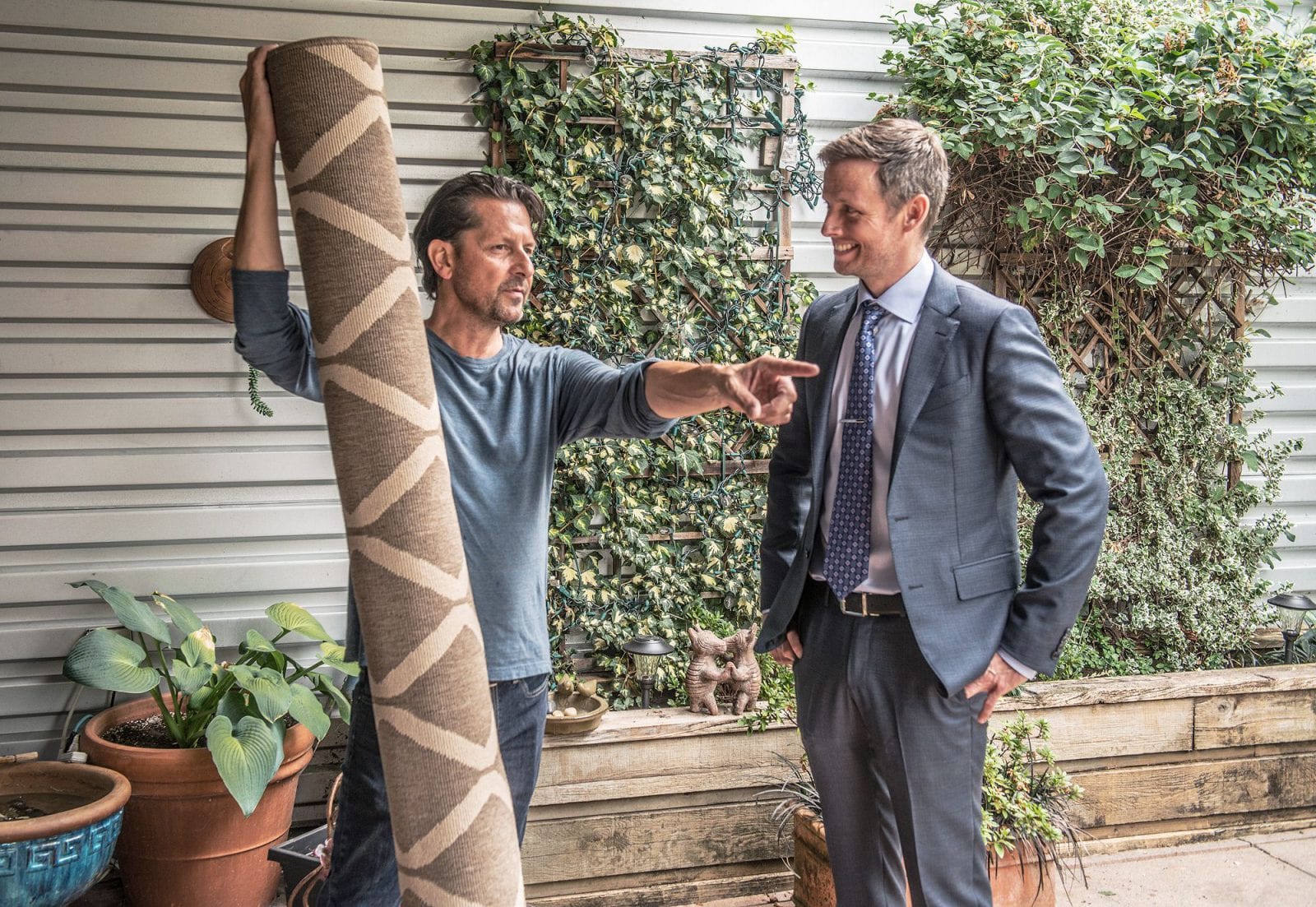 COMMUNITY INVOLVEMENT AND VOLUNTEERING
From an early age, Jason's Mom inspired him to support charities and actively volunteer in his community. Jason has served on the Boards of McLaren Housing and Laughter Mission. He also served as the inaugural Executive Director of Paper Kite Children's Foundation and travelled to Bihar, India, to establish field programs. Jason started studying for his real estate licence in Bihar, often by flickering candlelight when the power went out.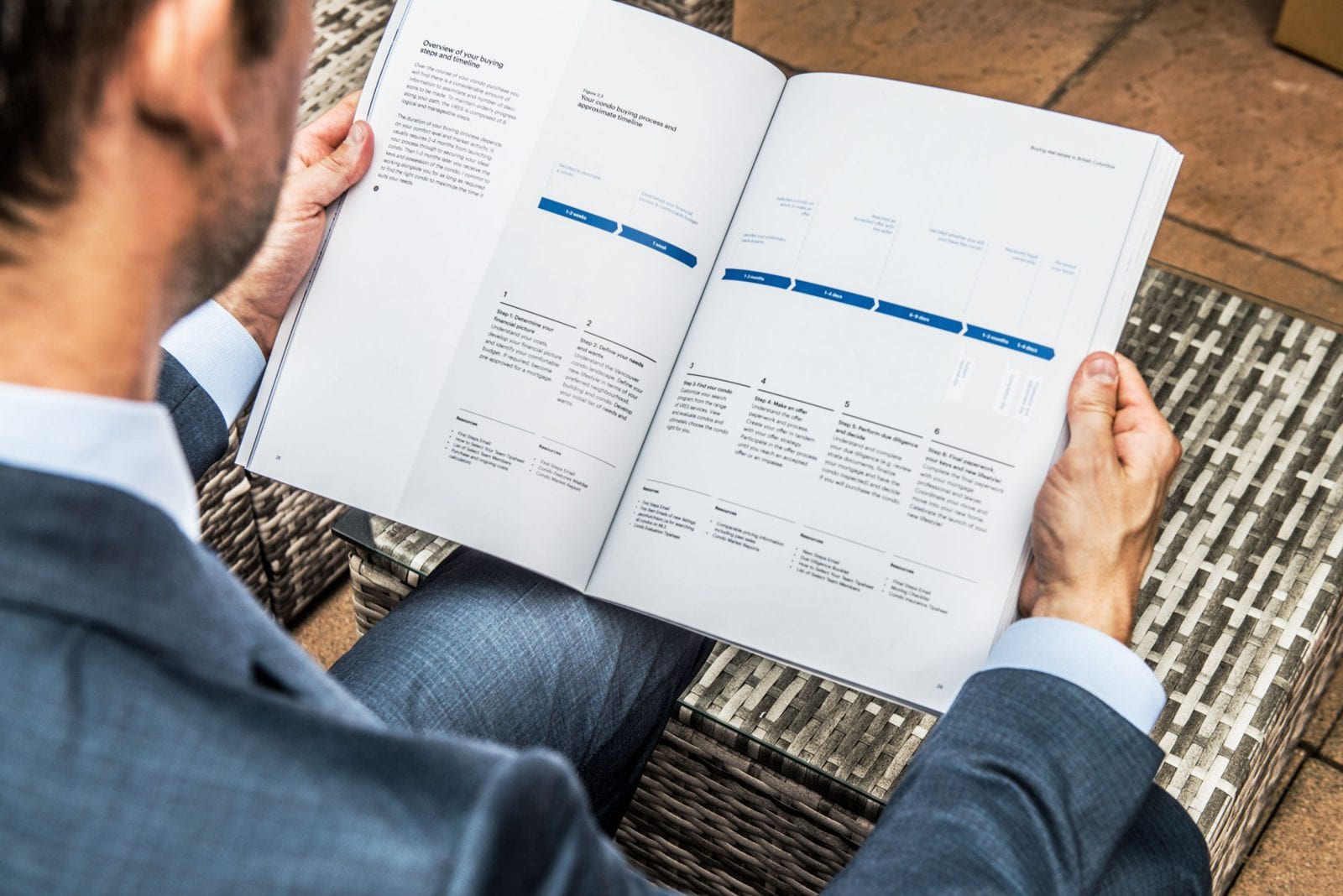 REAL ESTATE REFERRAL NETWORK
We maintain a strong network of professional realtors who can help you in other cities including Victoria and Calgary. We also have local partner agents who speak multiple languages including Mandarin, Cantonese, Punjabi, and Spanish. These realtors share our dedication to customer service and are well-versed in their local markets. As part of our commitment to you, we will remain in contact with the realtor and you to help ensure your goals are achieved. Please contact Jason to discuss referrals in greater detail.
---
We are so very grateful for everything you did to help us arrive in the West End. We especially appreciated that you managed to keep a fine balance between a) expanding our options and alerting us to the potential risks associated with our buying strategy, while at the same time b) always being respectful of our preferences and short-listing properties accordingly. Being in a professional services business myself, I know how razor-sharp navigating those client issues can be.
Well done and thank you.
We were referred to Jason Hutchison through our mutual friend and from the moment we met him we were impressed with his knowledge, professionalism and dedication. He really took the time at the initial meeting to get to know the both of us – what we liked, disliked, etc. Jason was always responsible and punctual to our meetings and made the condo hunting process a fun and comfortable one. We generally knew what we were looking for, but Jason was able to provide valuable insight, that only comes with a seasoned expert, which made us appreciate the homes and locations that he showed us. It took us a couple months to find our dream home and Jason was extremely patient making sure that we were ultimately happy with what we got! Jason was excellent – he went out of his way to provide top notch service making us feel like VIPs. We were really happy working with Jason and we look forward to working with him again!
We had an awesome time with Jason as our realtor and would recommend him to all our friends. He is meticulous, well-organized, and professional. That coming from a pharmacist is the highest of compliments! We bought and sold our condo with Jason and he was there every step of the way to make the process as smooth as possible. We appreciated his knowledge on condos along with his intuitive humour, making stressful situations much more endurable. We love our new home and will miss "real estate nerding" on the weekends with him!
On reflection, buying my first home in Vancouver was made very easy and I'm pleased to have worked with Jason on this venture. He explained the process step-by-step which made it easy to understand, low-stress and exciting!
A highlight of this whole process was undoubtedly the home tours. Jason's shortlist comprised a mix of varied properties for me to first comprehend the different homes available and price points. As my vision of the "ideal home" crystallized and became clearer, Jason finessed the shortlist and narrowed down the potential homes to those that aligned well with my thinking. With that said, I ultimately ended up buying a condo in one of the first buildings we ever viewed so I think Jason knew what I wanted before I did!
Jason's skill set is a well-balanced blend of (i) listening attentively and "reading the signs and signals", (ii) wading through the range of properties and identifying the key reasons why it may or may not connect with his clients' ambitions and (iii) being personable and professional. He earned my trust and confidence immediately in our first meeting and I'm grateful to have been guided so well through my first Canadian home purchase. Now it's time to start decorating!
We have purchased and sold several homes in Vancouver over the past 20 years and, consequently, had the experience of a few different realtors. No more! There is only one realtor that truly stands out in our experienced opinion, and that is Jason. Jason is clearly passionate about the real estate picture in Vancouver and is deeply informed of present and future proposals re: new developments, bylaw changes that may impact investment returns, and the like. He is also well-versed in what seems like every single building in the city, citing any concerns raised by building Stratas, upcoming special assessments, potential leakage issues (or history), etc. And he is committed to representing his clients' best interests for the present and into the future…in our case, advising against certain investment properties while identifying others. Together, Jason's expert knowledge and informed opinion leads to a positive, focused experience and not one in which endless time is spent viewing properties that simply "don't make the cut." Remarkably, Jason has continued to assist with issues relating to our purchased property long after we ended our formal purchasing relationship with him, all voluntarily provided (in one instance, contacting us prior to the city deadline regarding investment property declaration for tax purposes…an oversight that would have cost us $$ had Jason not had the forethought to advise us). What more can we say? As another testimonial reads, Jason "truly went above and beyond. A wonderful guy and incredible realtor!"
We found the guidance and advice provided by Jason to be invaluable. He took the time to really learn about what kind of property made sense for us, both presently and for the years to come, and used his knowledge and experience to explain the positives and negatives of each of the homes we viewed. Jason is caring, personable, and exceptionally detail-oriented; the latter quality we found to provide us the greatest level of comfort in working to make such a daunting transaction. Our experience working with Jason was overwhelmingly positive; we absolutely love our new home, and would not hesitate to recommend Jason to anyone looking to purchase a property in Vancouver.
I would strongly recommend Jason to anyone looking for a new home. His knowledge of the market, his sincerity, professionalism, and positive energy is unbeatable. He really loves what he does and it shows. He found me my dream home, and even after the purchase went out of his way to deal with any issues that arose. He made the experience stress free and a lot of fun. Truly went above and beyond. A wonderful guy and incredible realtor!
After much consideration, and interviews of a few real estate agents, I selected Jason Hutchison as my agent over others because of his energy level and sincerity. Jason was in tune with the market, and he made the process easy and comfortable. He always sent me a reminder before showing and followed up with an email after showing. Jason has been both professional and friendly and made this process very enjoyable!
I highly recommend Jason Hutchison for your real estate needs.
I was referred to Jason by a close friend who highly recommended him as an expert on Downtown real estate, which I can now attest to firsthand! When I met Jason he said to me "I will be with you every step of the way", which he was. From providing me with market education and analysis, overseeing all the prelisting preparations, ensuring that my unit showed its very best and that we went to market at the best possible time, to all post sale final details. He was always right on top of every detail allowing me to rest assured all was on track throughout the entire process. His excellent communication and interpersonal skills made him a pleasure to work with.
Thanks again very much Jason, for your part in moving me forward into my new lifestyle and the next chapter of my life.
Jason was incredibly patient and professional with us. As first time buyers he took the time to discuss all of our options, get to know what was important to us and walk us through the process from start to finish. With his energy, enthusiasm and good humour what could have been a stressful experience was ultimately an enjoyable and successful one. We love our new home and couldn't have done this without relying heavily on Jason for his market knowledge and expertise. We would have absolutely no hesitation recommending him to anyone looking to either buy or sell in Vancouver.
Jason's market knowledge, experience, organizational and communication skills as well as his ability to match a buyer's requirements with the perfect property, make buying and selling a home easy. I highly recommend Jason for buying and selling your home.