03 / 26 / 2020
Plaza of Nations redevelopment – joining the new wave of unique designs in downtown Vancouver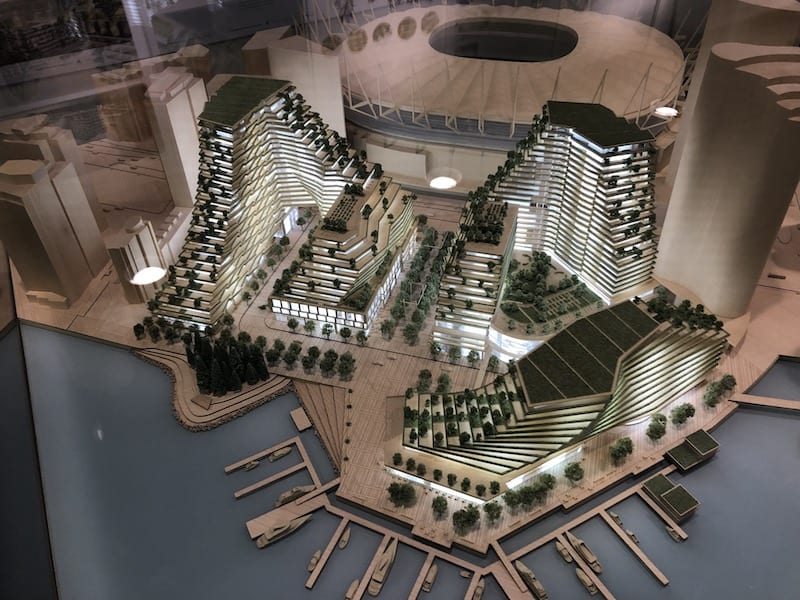 If you're taking the time to read this post, I imagine you're amongst the crowd that is eager for more interesting designs on our skyline. As I wrote it, I'm sure you've guessed I'm in your camp. More than once I've had to note to clients that although it's very similar, we're actually in a different building than the one they're thinking of. Yes, we have some wonderful buildings but there're some strong commonalities in a subset that brings to mind twins switching places to befuddle their teachers.
Happily, we have reason to be excited about a fresh period of Vancouver architecture. Over the last few years we've seen a few eye-catching designs join the boldness of Jameson House by Foster + Partners such as The Arc with its signature reverse-podium and glass-bottomed pool high in the air. However, the opening now underway of the remarkable Vancouver House by Bjarke Ingles Group is undoubtedly the hard launch of this new era.
The now rather uniform glass towers many associate with Vancouver will provide a contrasting background to an increasing number of unique designs by internationally acclaimed architects such as Shigeru Ban at the gorgeous Terrace House and local superstar firms including Revery Architecture in the case of The Butterfly, both currently under construction.
Greater creative ambition over the next 5-10 years will dramatically improve Vancouver's skyline.
This courage in design was gaining momentum with interesting projects proposed for throughout the downtown peninsula, however, the rollout will take a little longer due to the ultra-luxury condo market segment hitting a wall. Even before we learned how we should've been washing our hands all these years, some projects had gone quiet and I know at least one was being redesigned to appeal to a wider range of buyers.
While nearly all of us welcome moderated housing prices, the piece of me that likes cool designs wishes the slowdown had occurred a year or two later so a greater number of ambitious projects slipped through beforehand. That said, I'm optimistic any redesigns will temper and not altogether jettison their developments' uniqueness.
One of the reasons to celebrate is the Plaza of Nations redevelopment currently in the design pipeline. I attended the Urban Design Panel's (read about its purpose here) meeting for it on February 5, 2020, and being sequestered at home has helped me find some time to write about it.
The Plaza of Nations redevelopment will add a comprehensive community, much needed waterfront public space, and a refreshing building typology.
Project: Plaza of Nations redevelopment
Owner: Canadian Metropolitan Properties Corp.
Local Architect: James KM Cheng Architects
Landscape Architect: PFS Studios
A Connected Community
I've always marvelled at the skill and effort it takes to craft a development with incredibly divergent uses. This site is nearly as large as that for BC Place and its 3 towers encompass retail, office, condos, social housing, market rentals, a community centre with an ice rink, public spaces, a daycare facility, underground parking, and even moorage. Each use has its own unique requirements that have to be technically and aesthetically blended to achieve the success of the overall development. It's no surprise that the design process takes years.
This project has a breadth of uses that likely even surpasses that of the Woodward's development. This complexity will ensure a thriving and dynamic streetscape… residents will come and go throughout the day, the public will stroll the seawall and explore the businesses, and early risers will be arrive bleary-eyed for ice time at the community centre. I'm most looking forward to trying the cafes.
Picture: Current model of the Plaza of Nations development showing its relation to the condo towers on Smithe Mews to the west, BC Place to the north, and another new development to the east.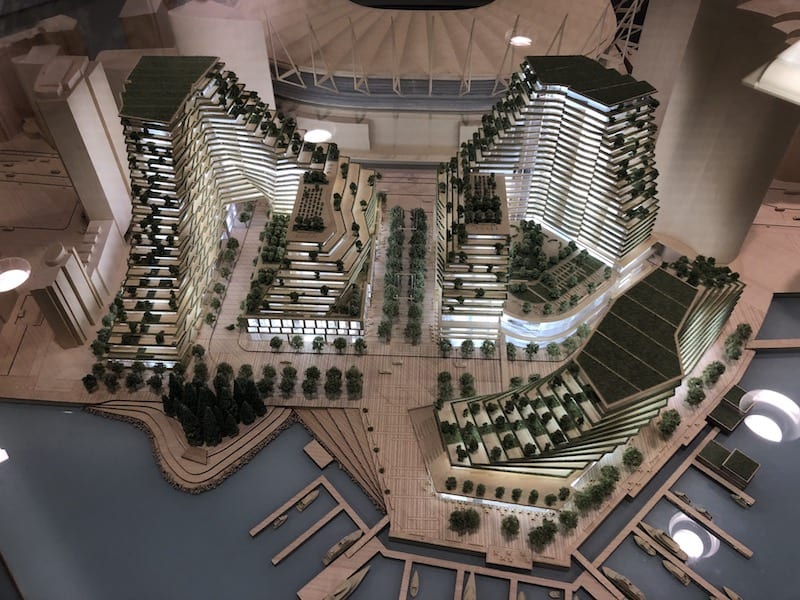 A Phenomenal Public Realm
The seawall is often rated the best walk in Vancouver and is absolutely gorgeous but have you found yourself wishing there was a place to stop for coffee or peruse a shop? The absence of public realm, particularly on our waterfront, is an ongoing concern. Comedically, the most developed space is on Coal Harbour but that's often in shade. The City of Vancouver has taken direct action to improve the situation as seen in the renovation of the Art Gallery plaza and, based on staff comments, support the Plaza of Nations redevelopment as another major improvement.
Given the supremacy of location, location, location, this project is truly a winner. Being on the northeast section of the False Creek seawall has the Plaza of Nations development perfectly situated to bask in the sun for a good part of each day. An adjacent development and park to the east will round out this new neighbourhood.
Northeast False Creek will be the most versatile seawall we have in Vancouver.
The plan has given pedestrians, including the public, priority over much of the open ground as well as semi-access to some lower levels and rooftops. This includes solid access to the waterfront as the dedicated bike path will be on the other side of the development. There're areas for variously sized events and the designers envision a floating stage for live performances on False Creek (there were sideways glances towards city staff when that was mentioned at the meeting so, evidently, this remains to be confirmed). Further assuring a lively public space, they plan on adding an entry to BC Place at Pacific Street so people can enjoy the area prior to events and future Sun Runs may start from this point.
Picture: Angle showing the Grand Stairs that connect the Waterfront Plaza up to a second-level semi-public deck and further on to the community centre.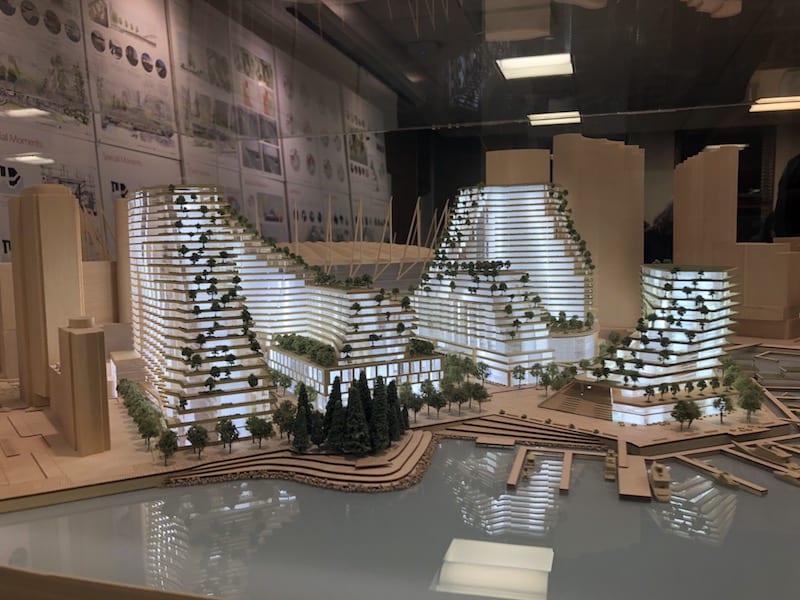 Picture: Redesigned Pacific Street looking east.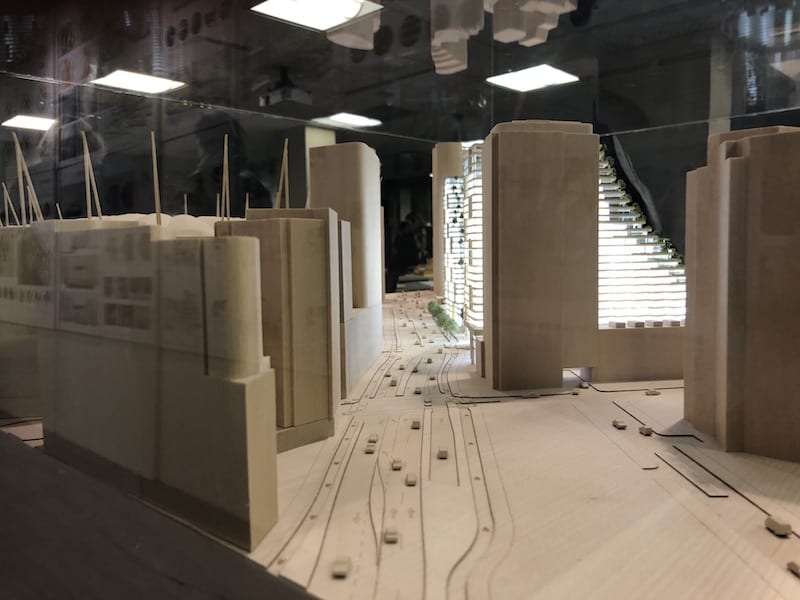 A Fresh Vancouver Building Typology
No doubt you've heard Vancouverism being mentioned at one time or another. It's building typology, slim towers on an activated podium, was a vital contribution to Vancouver being named one of the most liveable cities in the world but has now been so often employed that we're ready for the next theme. As James Cheng, likely the most prolific local architect, was involved in the first adaptation of the tower and podium typology at 888 Beach, it's fitting that he's involved with this strong departure from that form.
Even if you don't recognize his name, you'll know his work. James Cheng first came on the scene decades ago in working with Arthur Erickson (on the Vancouver courthouse), prior to starting his own design firm focused on Vancouver and further afield. Below are links to unique reviews, done in collaboration with Trevor Boddy, Vancouver's leading architecture critic, of Cheng's notable local designs:
⊕ Shangri-La, 1111 Alberni & West Georgia Streets
⊕ Fairmont Pacific Rim, 1011 West Cordova Street
⊕ Shaw Tower, 1077 West Cordova Street
At the Panel it was suggested that, if the Plaza of Nations were redeveloped in the typical tower and podium model, there'd be 7-8 towers across the site. This would entail tall towers near the seawall and blocking the view to BC Place. The proposed 3 terraced towers vary in heights of up to 30 storeys with their bulk being towards Pacific Street and softly tapering down to the waterfront. The proposed form is unique in Vancouver, minimizes impacts on viewpoints from adjacent buildings, allows more light to penetrate the public realm, and beautifully frames BC Place when viewed across False Creek.
Cheng noted the inspiration for the form were the north shore mountains and made reference to Erickson's Plan 56 for the West End pictured below. Commonalities include a stepped terraced form with greenery through all levels. The residences have been carefully positioned so nearly every one has outdoor space and will receive copious sunlight.
Drawing: Arthur Erickson's Plan 56 for the West End.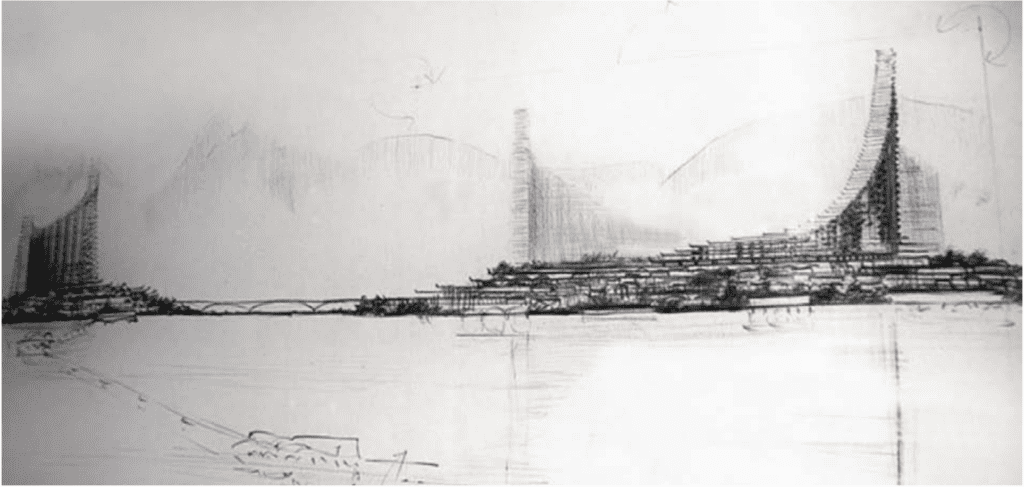 Picture: Angle showing the the similar terraced form and greenery as Plan 56.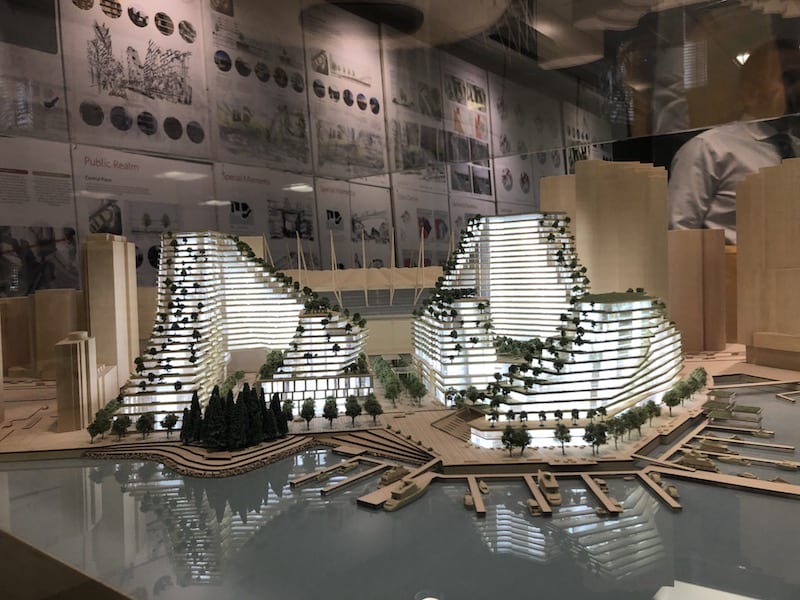 Panel feedback
This was the second time the project was before the panel so comments were relatively brief and mostly favourable. Their suggestions for reconsideration were (extracted directly from their meeting minutes (link):
Design development to provide further articulation of the buildings such as they read distinctly but exhibit a familial relationship. This is tied to demonstrating unique architectural expression. Further articulation would apply to not just the Pacific Boulevard elevation but other portions of the development;
Design Development to the ecological story and the sustainability strategies;
Consider ease of maintenance to those green spaces so they contribute to the legacy of the project (i.e. green parameter planters and terraces).
Consider removal of a small portion of the marina for better access/views for non motorized boats.
Picture: City staff explaining the site context, the development itself, and their questions for Panelists.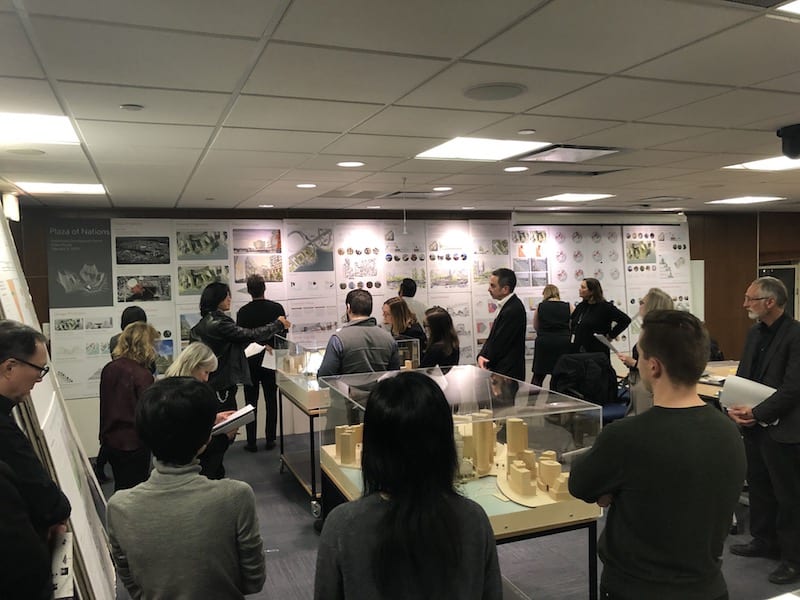 Picture: Panelists providing feedback on the project to city staff and proponents.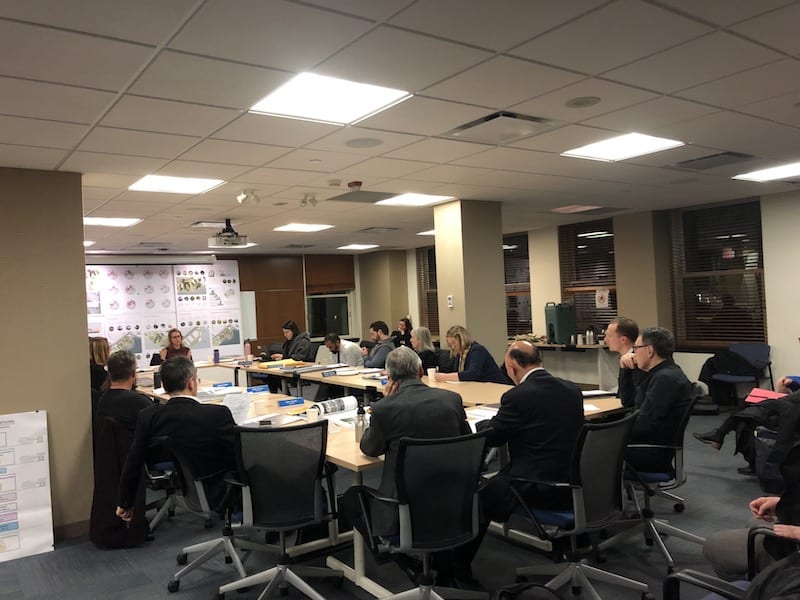 ---
I wanted to write more but figured I should stop before this becomes a thesis. Let me know if you want to chat about this project that will be a huge improvement to our city. I look forward to exploring it once its complete!
Best,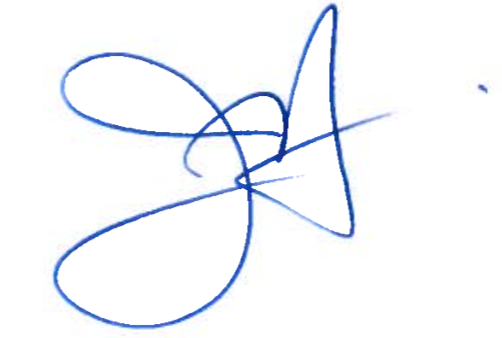 Jason Hutchison
604.314.7138    [email protected]
Looking for more blog posts?