04 / 09 / 2020
Here's what you need to consider before selling real estate in a Covid-19 world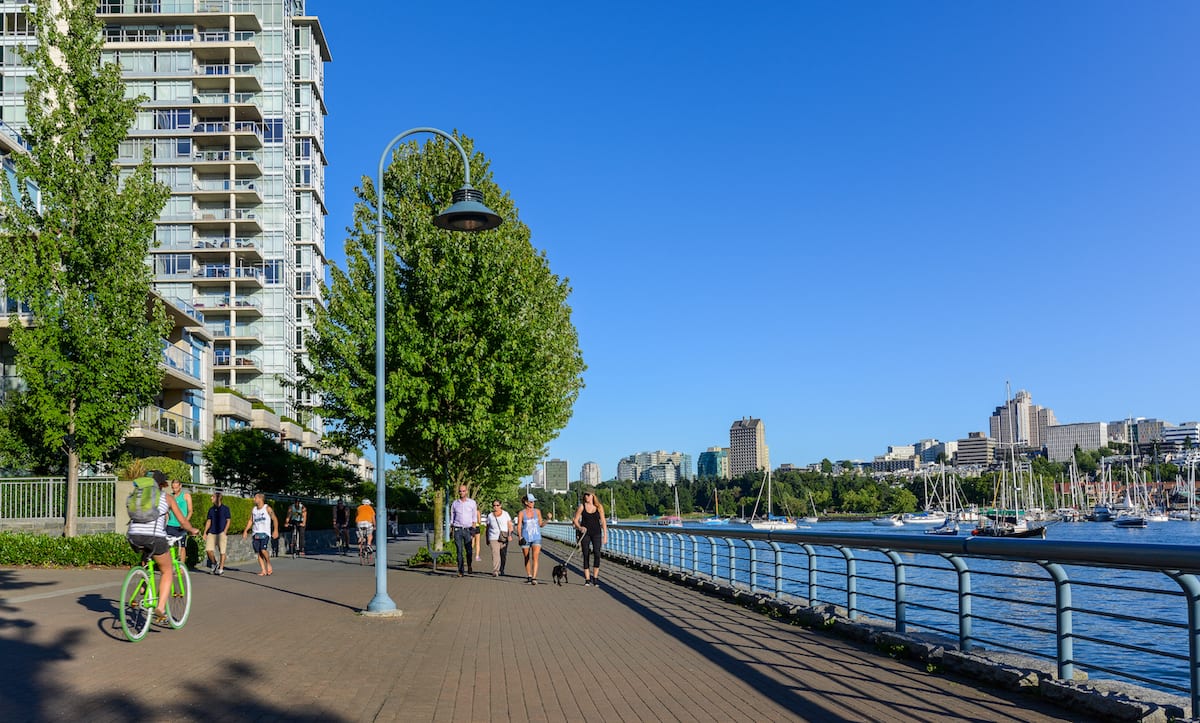 I hope all of you are well and enjoying some unscheduled time alone. It feels like my home is smaller than I thought but my sister assures me it's better than being locked-up with 3 kids, a dog, and a rabbit. I'm taking her advice and trying to learn to not take things for granted along with perfecting the fried egg sandwich.
Update… you can skip the below text and view an example listing here (link)
Are you wondering about the best practices for selling condos during Covid-19? So was I so I did a deep dive into various resources (linked at the end of this post) and drafted the following that can be used as a starting point in formalizing a selling plan that makes you comfortable.
The good news is we'll make it through Covid-19 and Vancouver appears to be doing well relative to other cities. As we've gained experience, it's become evident the contagion is driving a new normal that'll be with us for at least the next few months. If ever there's an ideal time to sell your property, it's not during a pandemic and listings have dropped off across all price segments, including for downtown condos.
It's still too early to have any definitive idea but some folks that run market projections believe there'll only be a slight price drop as values will be stabilized by a lack of listings (link to a Bloomberg article). Even if this proves true, it doesn't account for the nuances of our downtown Vancouver market, primarily related to the wide variance in values from entry-level through to ultra-luxury. I'll delve into those in my forthcoming March 2020 market report but, if you're interested in seeing the previous figures, here's my February 2020 condo market report for downtown Vancouver.
While we're not on the frontline, realtors, lawyers, and other real estate related professionals are deemed essential services. We'll maintain a low baseline of listings until we hear 'all clear' as there'll always be people moving between cities, wanting to liberate funds from their property, or spurred to act by another life event. There're also people that have already sold or purchased and have to finish the other half of their move. Although the impetus varies, the next question is universal… What are the Covid-19 best practices to protect everyone involved, the sellers, buyers, tenants, and professionals?
As with almost everything, risk can't be eliminated but we can employ thoughtful precautions to manage it. Working cooperatively will help safeguard everyone's health.
To act responsibly means being attentive to details and adhering to new real estate practices. As a starting point, I've carefully adjusted my typical seller services (link) towards making the condo sale safest for everyone involved. We can build upon the following decision making steps to arrive at your best course of action:
Identify and evaluate alternatives to selling at this time.
Develop a marketing plan by melding your goals with best practices for Covid-19. You'll know what will be done, when it'll be done, and how it can impact you.
Weigh your alternatives to selling versus selling and select your preferred path.
You and I working together in a step-by-step manner will simplify your decision making. Further details on each point are below.

1. Consider your alternatives to selling
You can sell anything at anytime but that doesn't mean you should. Selling during Covid-19 can involve health risks and everyone's tolerance to risk is different and valid. Before the contagion arrived, I would first sit down with with clients to review their goals and explore whether selling is their best option. Even then there were some situations where we identified a better option. Although the chance of contracting Covid-19 appears to be currently diminishing over time, evaluating your options will continue to have added importance until all of this is well within our rearview mirror.
We'll identify and investigate alternatives to selling to see if any make the most sense at this time.
There are a variety of reasons you may be considering selling and, as a considerable number of us have suddenly found ourselves off work, I'll use needing to access capital as an example. This calls for an especially in-depth review as I'd hate for a temporary cashflow issue to be the reason you sell a property you enjoy.
To start, I can connect you with a mortgage professional to explore refinancing to liberate funds instead of selling. We'd also investigate opportunities such as whether you can suspend mortgage payments, start a line of credit, or make use of a Federal and/or Provincial program. Even if a better alternative doesn't materialize, this effort will be worthwhile so you can confidently make a decision. And, rest assured, if this leads you to sell sooner than you planned, you're in good company and you'll have another story about that goddamn Covid-19.
Please note… I won't intrude on your personal finances as I'm not a financial expert and it's none of my business. Instead, I can connect you with mortgage and other professionals who'll provide you accurate information. I will ask overarching questions to ensure we're on the right path.

2. Develop an enhanced marketing program
We're at the exact opposite end of the spectrum from hosting open houses and attracting as many people as possible to view your property. Real estate marketing should now be hyper-focused on identifying only the most serious buyers for your property. After much contemplation, below is how I envision altering my typical seller services (link) to operate the safest during Covid-19.
Paramount is limiting the time people are in your home while still achieving the optimal sale price.
Again, I present the following ideas as a starting point for us to develop a plan that makes you comfortable. To share with you my personal perspective, I'm the 'grocery guy' for family members unable to shop for themselves so I'm not in a hurry to take on a condo listing that puts my health at risk. We all have a vested interest in following current best management practices and they aren't onerous.
Boutique service – I work with a limited number of clients so that I can personally work with you throughout your selling process. I'll also be the sole contact person for buyers. Consistency and attention to detail are crucial during Covid-19 and you won't have a number of team members showing your home, having to relearn it each time. You can read testimonials and case studies from past clients.
Appropriate home preparation
Preparing the property so it shows its best can include painting, staging, repairs, and cleaning. We can review options and estimate how they'd benefit the sale. If you'd like anything done, we'll see if we can secure the service at this time (permitted services are listed here). If they aren't available or it's prudent to not do the work now, an option is to schedule your sale for when we can safely access that service.
Enhanced marketing to reduce showings
The ideal outcome would be eliminating the need for all but one buyer to view the property. Towards this goal I'll collate detailed and accurate information on the property to provide to buyers beforehand (this also benefits buyers by limiting their exposure). If they find a red flag, there's no reason for that buyer to view the property.
Pricing – If you're serious about selling, your list and sale prices will take into account the realities of our market. Now is not the time to list high hoping the market will climb. If that's your goal, it's advisable to list after we've come out of this period.
Strata documents & summary sheet – I'll secure the strata documents ahead of listing and exhaustively review them to be able to accurately answers buyer's questions. We'll provide each buyer with a detailed Summary Sheet outlining criteria such as rental restrictions, pet restrictions, BBQ restrictions, building amenities, and the property size.
Virtual tour & floorplan – To provide the most versatile walkthrough video tour possible, we'll use the leading Matterport (link) technology. This can be coupled with a floorplan so people can virtually understand the property layout and spaciousness from the comfort of their own home.
Professional pictures – In addition to the typical photographs, we'll include detailed shots of appliances, features, and finishes.
Pre-inspection video – Some sellers have had their properties inspected to provide buyers added confidence in making their offers. This has most often been done in hot markets were homes sell quickly and multiple offers are anticipated. At this time, I'm thinking we may want to expand upon this idea and video the inspector reviewing his findings. I haven't seen this done before but believe it may be the extra advantage needed.
Detailed buyer qualification prior to viewing
When a realtor books a viewing, in a typical market we'll only perform a cursory qualification of their buyer. Now is the time for extra vigilance as we all have to work cooperatively to limit our shared risk. Prior to any showing, I'll do the following to ensure we only show to the most qualified buyers. While I welcome working cooperatively, at this time, that doesn't extend to "we'd like to view the home just to learn about the market" buyers.
Confirm listing info – I'll review all the details of the listing with the buyer's realtor to confirm they fully understand the property.
Financing approved & reconfirmed – It's likely realtors will only be working with buyers that are pre-approved for a suitable mortgage. I'll ask if they've recently confirmed with their mortgage professional that they're still qualified and they'll have sufficient cash for the deposit.
Waiver and instructions – I'll have buyers sign a form assuring they don't have symptoms (fever, cough, sore throat, difficulty breathing, or other cold or flu-like symptom), haven't returned from travelling in the past 14 days, haven't been in large crowds of over 50 people in the past 14 days, and will follow viewing instructions while in the property. Whether this is legally enforceable is a matter for legal professionals, regardless, I like the idea as it adds a level of sobriety to the showing. Similarly, no showings will be conducted if the property occupants have any of these risk factors.
Cautious private showings to limit risk
Ordinarily, we'd be doing open houses for realtors and buyers as well as private viewings to maximize exposure. Open houses are unwise at this time. Selling a vacant or presale (not yet constructed) property is currently the ideal situation as there're no occupants. In occupied homes, it's extra important to adhere to the following to minimize risk.
Offer subject to viewing – Ultimate prudence can be not allowing viewings prior to reaching an accepted offer with the buyer. Our expanded marketing work would be particularly crucial in this regard.
Viewers & spacing – All viewings will be accompanied by me and limited to only 3 additional people (2 buyers and their realtor). I gleaned that there should be no more than 4 people in an elevator from the guidance document for construction sites. We'll focus on spacing 2m apart whenever possible.
No touch – I'll open all doors, cabinets, and drawers, and turn on lights. People will not be permitted to sit on furniture or use the bathroom.
Hand cleaners & gloves – Although only I will touch surfaces, viewers will sterilize their hands prior to entering the property as a further precaution.
Masks – People will wear masks while inside the home.
Efficient viewings – Prior to entering I'll review with the buyers how the viewing will occur and safety precautions. Viewings will be time limited and, if there's more than one buyer interested, I'll work to schedule viewings back-to-back to minimize disruption to the occupants.
Post-viewing – The windows and doors will be open during the viewing and will be left open for the time the occupant wishes afterwards. All touched surfaces will be wiped down. We can develop a cleaning protocol with the occupant.
Selling a tenant occupied property
A tenant occupied property adds a level of complexity. As always, we need to work cooperatively with the tenant and see if we can develop a selling program that satisfies their requirements. Due to Covid-19, at this time, tenants are able to refuse entry to even property owners (link). With the moratorium on evictions, you also need to be cautious if the buyer wants vacant possession because it may not be possible. If the property is tenanted, it's likely best to consult a lawyer to review your options and contract.

3. Confidently make an informed decision
It's your lifestyle, home, and money so whether to sell is your decision. My business approach is rather unique in that I don't pressure my clients. Instead, I've ported over the same processes and attention to detail that worked well as an environmental consultant (you never have to ask Mine Manager's what they're thinking). I'll research and provide you with the information you require to confidently make decisions.
Such analysis includes the advantages and disadvantages of selling your home in relation to your goals in this Covid-19 world. If now is the time to sell, we'll launch the plan we agreed upon. If now is not the right time, you can tick this off your list and concentrate on another goal. Regardless, I'm happy to share what I've learned about fried egg sandwiches.
---
Main resources
These precautions feel familiar to me as between being an environmental consultant, as aquarist at the Vancouver Aquarium, and a first-aid attendant, I have around 20 years of hand washing and vector management. I've been in rowboats on lagoons of raw sewage, deep in the bowels of sewage treatment plants (joke intended), scuba diving among sharks, and stemmed the flow of blood from wounds (unrelated to the sharks). Picture protective suits, face shields, hardhats, gloves, and copious hand washing. I never imagined this experience would help me show homes.
Being proficient in hand washing does not make me a medical professional. To arrive at the above practices, I've considered the following resources.
I recommend you read advice directly from experts you deem reliable to assist in your decision.
Links to Covid-19 resources:
⊕ Real Estate Council of BC – Covid-19 resources
⊕ BC Centre for Disease Control – Covid-19 resources and case counts and statements
⊕ Provincial Health Office – Covid-19 Orders, Notices and Guidance
(At time of writing, there was nothing specific to selling real estate, however, we can apply the same suggestions as for other industries. For instance, no more than 4 people in an elevator at a time as for construction sites.)
⊕ Public Health Agency of Canada – Covid-19 resources
⊕ Government of BC Residential Tenancy Branch – Covid-19 info for tenants and landlords
⊕ BC Government – list of essential services
⊕ Real Estate Board – notice of essential services
---
I hope this was clear and useful. This is a fluid situation and I'll continue to watch developments.
As always, please reach out if you'd like to review your situation with someone who takes his responsibility to clients seriously.
Stay safe!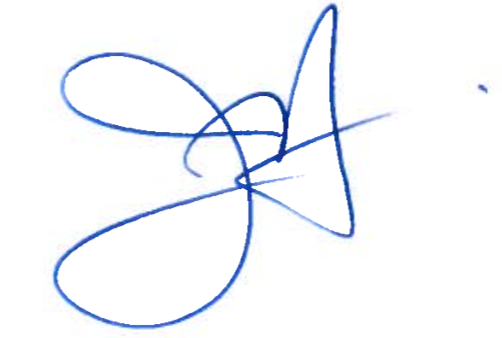 Jason Hutchison
604.314.7138    [email protected]
Looking for more blog posts?